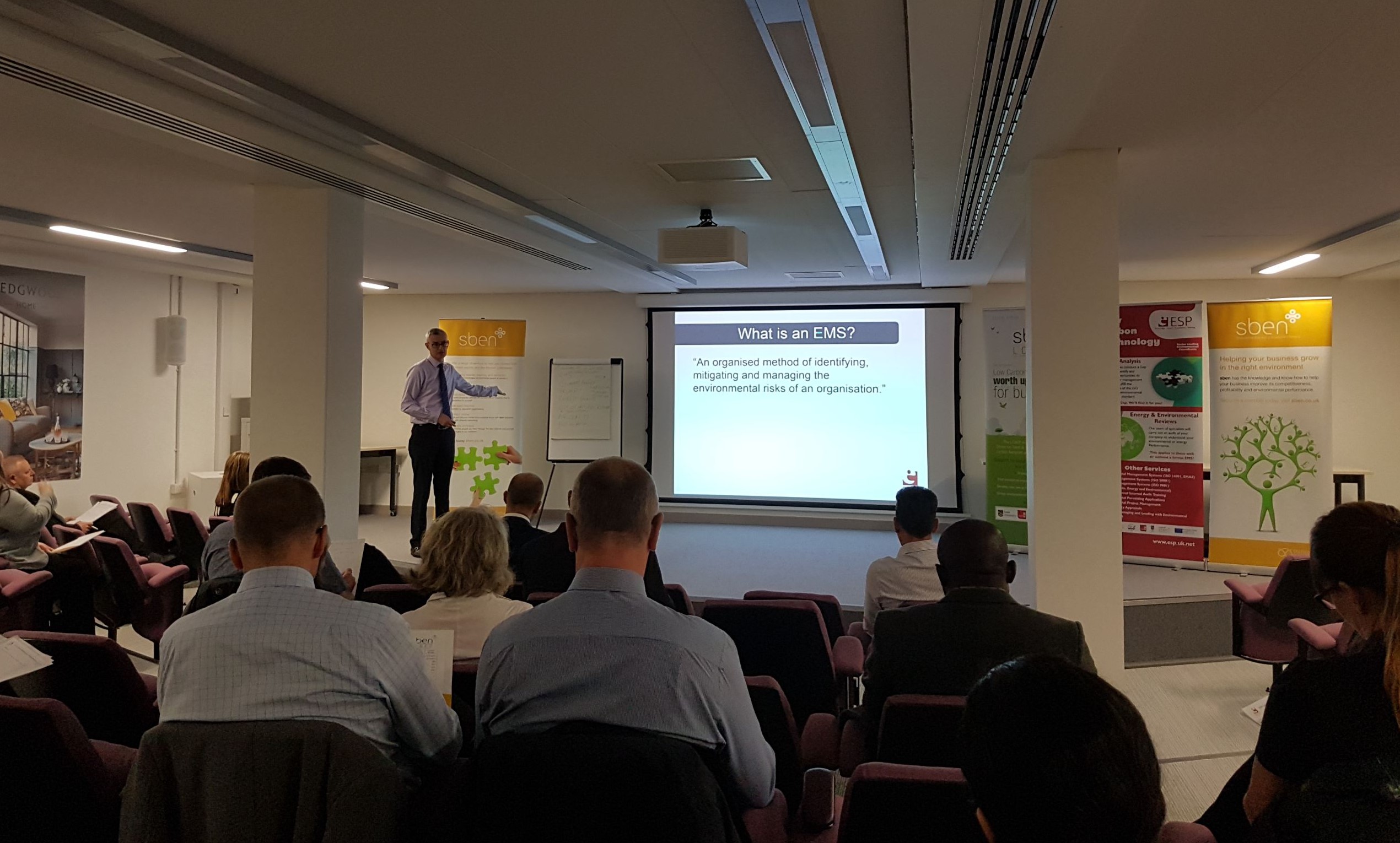 An environmental management system (EMS) is a formal framework for improving environmental performance, managing risk and providing thought-out processes for efficient and leaner operations. When being proactive about management, the right thing for the environment doesn't have to be the wrong thing for a business. An EMS is a powerful tool for reducing waste, energy, risk and improving efficiency, without sacrificing the "bottom-line".
So the business you work for has implemented an EMS or has an existing EMS. Do you know how well it is working?
Fundamental to continual improvement and a dynamic EMS is an effective internal audit process carried out by a competent person(s).
Competency can be "bought-in" – by employing a professional environmental auditor, such as one from the ESP Team, or having one of your in-house team "up-skilled".
Competency is the ability to do something successfully or efficiently and it usually comprises of the combination of training, skills, experience and knowledge. Leaving aside experience at this juncture;
How do you gain training, skills and knowledge (expertise)?
In order to carry out an internal environmental audit, a competent person must efficiently plan, implement, report and communicate a critical examination of an organisation's EMS.
So how is expertise gained?
Expertise is commonly learnt via signing-up for and participating in an appropriate course. For the past 5 years ESP has delivered numerous three day IEMA approved Internal Environmental Auditing courses. In my opinion, this is a fundamentally important course for becoming an Internal Environmental Auditor.
What is unique is that the course is run by environmental practitioners and auditors, who use techniques found when performing official audits. The course is scenario based throughout and highly interactive. It has been highly acclaimed by its participants. Here are some of the great things our learners found most useful about the course:
"It is hard to say which part I found most useful – as I felt it all was. Looking at the entire audit process was probably the most useful for me as this will now enable me to review the Groups current audit procedure to ensure it is most effective." (Large Social Housing Organisation)
"The balance between theory and workshops." (Rail Infrastructure Maintenance Company)
"The opportunity to discuss elements of auditing that I had experienced but did not know the background. Discussions with the trainer" (International construction, property and infrastructure Company)
"The process and how to actually conduct an audit – I had no experience of it before, so breaking it down and role playing was very helpful" (Major construction company)
Most courses have been held in our training suite at Wolverhampton Science Park although we have presented the course at client's sites and undertaken "live" audits. On all the occasions, learners have been able to immediately practice the techniques learnt on their own site and raise real issues!
On successful completion of the course at our IEMA Approved Training Centre, a delegate will be awarded a certificate for their career portfolio to evidence that they have sufficient expertise to implement internal environmental audits. This certificate is also helpful when evidencing competence to an external certification company.
After that, it is all about the delegate gaining audit experience back at their business!
If you would like more detail on the IEMA Internal Environmental Audit Course run by ESP, please contact 01902 771 311 or email enquiries@esp.uk.net. We will be happy to discuss this with you. Alternatively, go to www.esp.uk.net/training to take a look at the courses we offer.
Andrew Fletcher BSc CEnv MRICS PIEMA
Director ESP Ltd.