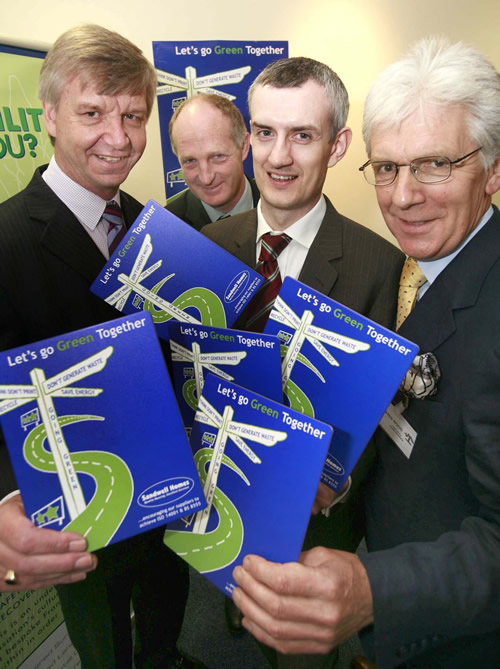 Sandwell Homes, a major client of ESP's, has recently been awarded the highest possible rating for an Arms Length Management Organisation (ALMO) by the audit commission. This is recognised as a major milestone within the life of Sandwell Homes which was formed out of Sandwell Council in 2004. ESP would like to congratulate Brian Oakley, the chief executive, and all involved in the process for this fantastic achievement.
ESP has worked in partnership with Sandwell Homes to develop the Environmental Management System and improve the health and safety of the repairs personnel. This work has included an involvement in Sandwell Homes' Cross Divisional Environmental Forum, a group with representatives from across the organisation design to manage environmental issues.
ESP has also helped to develop the health and safety of the Stores department after its relocation. This has meant working closely with personnel at Sandwell Homes to ensure that all potential problems are identified and made safe for all who work there.