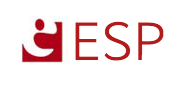 ESP (Environmental Solutions through Partnership), the Environmental Consultancy based at Wolverhampton Science Park, is celebrating two events. Firstly, the Company has been shortlisted in the "Best Sustainable Consultancy of the Year" category at the National Inside Housing Sustainable Housing Awards to take place on the 21st October. Secondly, John Sharpe, the experienced leader of Environmental Management & Sustainability in the West Midlands, has agreed to become Chairman of ESP.
ESP was set up in 2004 by Andrew Fletcher and Keith Hampshire and has become one of the leading environmental consultancies providing bespoke solutions, enabling its clients to gain the International Environmental standard ISO 14001 and the European standard EMAS. They have developed innovative methods of engaging organisations to "mainstream" environmental management whilst providing mechanisms for identifying risks and cost saving opportunities. Whilst providing assistance to a diverse client base, ESP has specialised in the social housing sector and has become renowned for a practical and straightforward approach.
John Sharpe brings his knowledge and expertise of working at the highest level of corporate life and running a successful consultancy whilst influencing regional and national change.
Andrew Fletcher (Environmental Systems Director) said "We are delighted to be shortlisted in the Best Sustainable Consultancy Awards and at the same time be able to announce that John Sharpe, a friend and colleague, over some 20 years, has agreed to work with us to help build on this success".