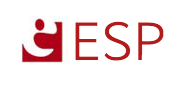 The ESP designed shceme at Ardley recently won the Overall Winner of the Innovation category in the MPA Biodiversity Awards for the work in partnership with Smiths Bletchington.
DEFRA Minister, Lord de Mauley, praised members of the Mineral Products Association (MPA) for their valuable contribution to nature conservation at MPA's prestigious Restoration and Biodiversity Awards at the Royal Society in London.
The event, which had the theme 'Realising the Potential…Progress and Partnership', celebrated and shared excellence in restoration and biodiversity enhancement and highlighted the value of working in partnership.
A full room of almost 200 delegates attended, which comprised over 50 environmental and other stakeholder organisations, along with those from industry, Government departments, academia and local authorities.
DEFRA Minister, Lord de Mauley, said: "These awards demonstrate the close relationship MPA and its members have built with wildlife organisations to enhance and protect biodiversity and will deliver a lasting legacy for wildlife."
For more information read our case study or watch this video.