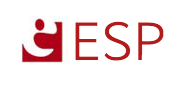 ESP have again offset the CO2 emissions from the business mileage although this year we have also offset the emissions from the energy use [full detail within pdf].
Using the Carbon Calculator on CO2 Balance we calculated our CO2 emissions to be 11.242 tonnes, the majority of which came from our business mileage.
Unlike a lot of offsetting, CO2 Balance allows you to choose projects to help mitigate your CO2 rather than just planting trees. This year we decided to help two project in underdeveloped countries. The first project chosen is one which supplies families in Kenya with energy efficient, locally made cheap stoves. This reduces the need to burn firewood or rubbish and also reduces the families CO2 emissions. The other project chosen will help develop a 7.25MW wind farm in the Tamilnadu region of India. This will help the local communities not only by providing clean electricity but also by creating jobs during the construction and helping the nations economy become less reliant on fossil fuels.