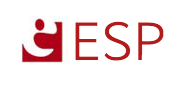 The course, which covers everything from environmental risk to the opportunities of energy efficiency measures, is run through City & Guilds, with the help of Andrew Fletcher from partner organisation, Environmental Solutions through Partnership (ESP).
The launch of the course has been described by industry experts as "a game-changer for sustainable business and a sustainable economy, reportedGreener Business.
The course, forms part of IEMA's All Jobs Greener scheme, which also features a Level 4 for managers course and strategy session for decision-makers, will be run under the umbrella of whg's Leamore-based Skills Centre, which already runs City & Guilds accredited vocational qualifications. It is the first time environmental sustainability has been recognised as a formal City & Guilds qualification.
Jane Preece, director of organisational development, said: "We are delighted that the Skills Centre has been accepted to deliver this qualification, which is the first of its kind in the UK. It shows our commitment to partnership working with ESP and is in line with our corporate aim for the impact of our work on the environment to reduce year on year.
"Helping to create sustainable communities is hugely important to us and it is something we continue to invest in substantially.
"This award is another feather in our cap following on from our recent national award to recognise our commitment and we continue to lead the way as a sustainable housing provider."
Andrew Fletcher, director of environmental systems and training at Environmental Solutions through Partnership (ESP), ran the first course at whg's offices at 100 Hatherton Street, which has itself been recognised for sustainability as it uses solar panels and rainwater harvesting.
He said: "This is a really important course and is yet another indication that whg leads the way in terms of being a sustainable landlord.
"Prior to this there has not been a course which formally recognises sustainability as a qualification so the Skills Centre being chosen to host this is a real accolade for whg.
"The first course went very well and we had some great feedback. Everyone passed so they will become the first people in the UK to get the Level 2 Working with Environmental Sustainability qualification."