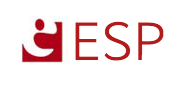 Whilst making room in the office for new staff ESP has used an innovative website to dispose of some old furniture.
Freecycle is a website where people can post unwanted items which other people collect free of charge. this means that the unwanted furniture can be disposed of in a more sustainable way.
To make room for a new desk ESP used the website to dispose a plan chest, this was collected by a part-time furniture designer who said he will use it to store tools and drawings.
ESP are delighted that the plan chest will continue to be used by somebody in a very practical way instead of taking up valuable landfill resources.