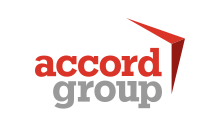 Accord Housing Association, a client of ESP's, has announced at their AGM that they have achieved the European standard for Environmental Management Systems(EMS) by being verified to be part of the Eco Management and Audit Scheme (EMAS).
This is achievement is a large step for both Accord and ESP as it is the highest level of accreditation that can be achieved.
Although EMAS is similar to ISO 14001, due to the fact it uses it as it's base, the main difference between the standards is that EMAS requires a verifiable statement to be produced. This statement is a publicly available document where every fact within it has been verified by an external auditor to be correct.
ESP are very pleased that Accord have achieved this recognition as it shows how Accord has worked to continually improve their system.